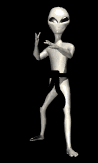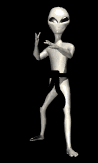 I had a dream
---
I had a dream...
we were all standing outside and it was sunny. I could see the green grass and I could see him, Chaz, my ex-boyfriend. We were standing on a hill and he took me aside. He said he regretted breaking up with me and he still loved me... he said he wanted me back and never to part again... I was so happy. I could feel the warmth of the sun on my skin and on my heart... my world of tears, blood and angst that was so icy and cold all melted in the warmth of the spring inside... I told him that was all I have wanted to hear for five months now. . .
and then I woke up...
and was thrown back into the darkness...
-name of author not posted
<<-Back To Dreams and Nightmares
---